Ham Radio Outlet Interactive Catalog
The redesigned Ham Radio Outlet Interactive Catalog is available. Inside you'll discover the thousands of products we carry.
With our new "interactive" version you can simply click on a product and we'll take you to our website for more detailed information.
You can also request a printed version of our catalog. Please fill out the request form at the bottom of this page and we will mail you our latest printed catalog as soon as possible.
Spring/Summer 2023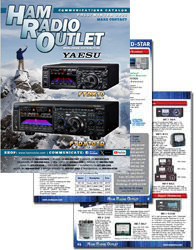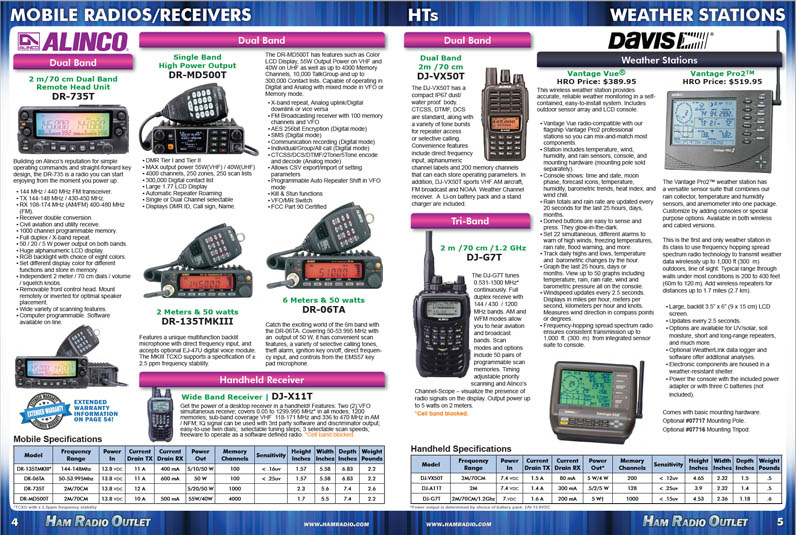 Get Adobe Acrobat®
You will need Adobe Acrobat Reader® installed on your system to view the Ham Radio Outlet PDF catalog pages. If it is not currently installed you may download it from free from Adobe by clicking here.

Request A Ham Radio Outlet Catalog
To receive a printed version of the Ham Radio Outlet catalog please fill out the request form below. We will mail you a current catalog as soon as possible. We are ONLY able to deliver to a USA address!
Notice
Availability and pricing of items showing in our on-line catalog are subject to change, use the online website or contact a store for up-to-date pricing, coupons/specials, and stock status availability.
This catalog is copyrighted. It may not be reproduced in whole or in part without the express written permission of HRO, Inc., Walnut Creek, CA USA.
Catalogs requests typically take 2-4 weeks from the time requested until arrival in the mail.